About Premier Dental Clinic
Premier dental clinic, is a leading dental speciality care practice in kochi, north kalamassery.We strive to offer you and your family optimal quality and care and utilize state of the art techniques and equipment for achieving it.
Schedule your consultation today, and experience the difference of our service and professionalism. We will perform a simple check up and speak to you about your goals for dental treatment. Our staff and doctors will discuss with you, our recommendations, helping you make the most educated decision. Whether you are based in India or any other part of world, you can be rest assured of receiving the very best of dental care at premierdental.in.
The practice premierdental.in offers full range of dental treatment including orthodontic treatments (clips, braces),dental implants, teeth whitening ,gum treatments ,kids dentistry, root canals, fixing artificial teeth, veneers, crowns(caps),cosmetic fillings ,smile designing etc.
We are located in heart of north kalamassery just opposite to the Apollo tyres company off metro pillar number 248, NH- 47,facing Eloor road.
Doctor's Profile

Dr Teny Mathew
Dr Teny Mathew is a graduate of medical university – Chennai -1994. Dr teny is a senior consultant to various hospitals like Sanjoe hospital Perumbavoor, Arogyalayam hospital Aluva,, etc and has over 20 years of experience in his specialty.
He was a faculty of Colgate young India programme in its launching times and has given numerous awareness classes in various schools and companies in and around cochin.
Dr Teny Mathew is also a dental advisor to Goodway company which manufactures and markets various house hold products throughout India. .He was also instrumental in designing a new type of tongue cleaner in India.
He has written various articles in journals and magazines regarding oral health. He has organized teachers training programme regarding dental health to local school teachers under the IDA banner. He has given talks in All India Radio and local television channels regarding oral health.Selected to army dental corps as captain in 1998 and after declining that offer he decided to start his own practice in kalamassery in 1998.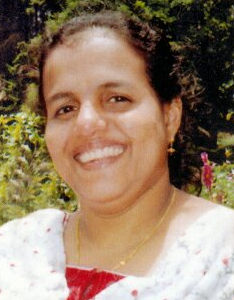 Dr Jeemol Teny
Dr Jeemol Teny is an alumni of manipal university college of dental surgery – Kasthurba Medical College,Mangalore. She was working in dental department –govt.medical college,kottayam in 1996. Later she was a consultant and was managing dental department in st marys hospital manarkad for one year in 1997. In 1998 dr jeemol started working in kalamassery premier dental clinic and after 15 years started her 2nd clinic in NAD kombara.she has special interest in full mouth rehabilitations and root canals besides regular dental treatments.

Dr George Jacob
Dr George Jacob is a graduate from Rajiv Gandhi Univeristy of Health Science, Karnataka obtanied his Masters in Conservative Dentistry and Endodontics from Govt. Dental College, Trivandrum. Since then he is an active participant in various national and international conferences and continuing educational programes. Dr. Jacob at present works as Asst.Professor in Dept. of Conservative Dentistry at P.S.M College of Dentistry,Trichur.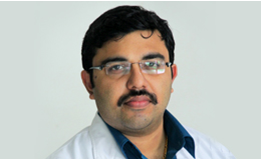 Dr. Rakesh R. Rajan
Dr. Rakesh R. Rajan currently serves as Assistant Professor in the Department of Conservative Dentistry & Endodontics, School of Dentistry, amrita dental college Campus, Kochi. His areas of research include Recent Rotary Endodontic File Systems.