Services
The 10 services which can improve your smile
Implants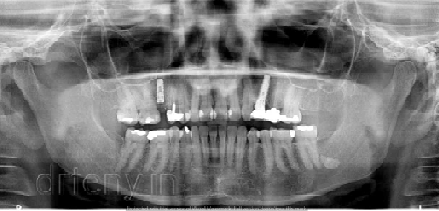 We can replace missing teeth with implants naturally. The success rate today of this type of treatment is very high and predictable. a dental implant takes the place of a missing tooth's root and helps to prevent the shrinkage of jaw bones. the dental implants are superior in function, stability, longevity when compared to bridges or dentures.
OTHER TREATMENTS AVAILABLE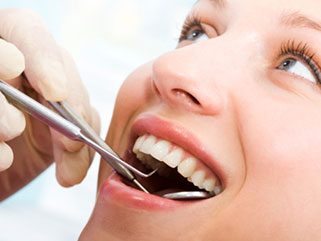 Orthodontic Treatments
Misplaced teeth or an "improper bite" can not only detract from people's smiles; but may also lead to tooth decay, gum disease and eventual early tooth loss. For these, among other reasons everyone should have an orthodontic check-up at least once, the ideal age for which would be 11 years, though age is not a bar for treatment with braces.
Types of braces
With the latest cutting-edge Orthodontic technology today; young patients, teenagers, as well as adults can feel good about how they look with braces.
Metal Braces
Fully-programmed Metal Braces are now much smaller and smoother..
Clear Braces
Even less noticeable are Tooth-Colored Braces
Invisalighn
They are virtually invisible aligners made of thermo plastic materials which looks like your teeth whitening trays. A series of custom made aligners are made for you to move the teeth in a preplanned cad cam technology method approved by your doctor.
Tooth colored filling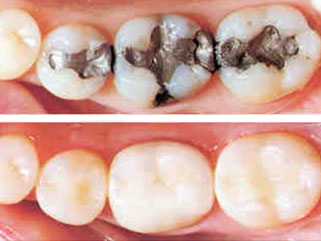 Tooth coloured fillings are Similar in colour and texture to your natural teeth. These fillings are less noticeable, and much more attractive, than other types of fillings.
Complete and Partial Dentures ( teeth sets)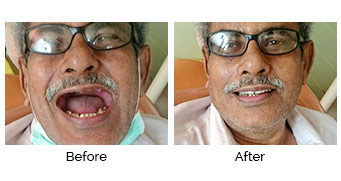 Dentures (also known as dental plates) can be defined as a set of artificial teeth, which are used when a person has lost his real teeth.
Root Canal Treatment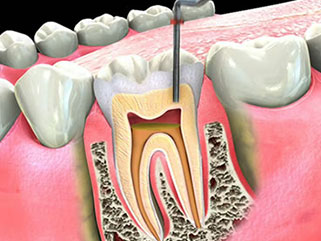 Root canal is the treatment in which the infected pulp is removed from the tooth and the space occupied by it is cleaned and filled with a special filling material. Even though the pulp has been removed from the inside of the tooth, the tooth is still embedded in a living jaw structure. The root canal tooth will not feel hot or cold. However the tooth would still retain normal sensation to touch or pressure.
Smile Designing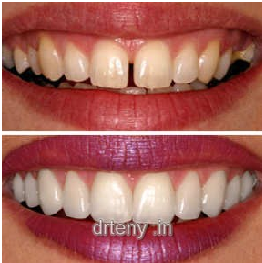 Good smile involves in it more than just healthy teeth and gums. It is a blend of symmetry, color, shape and lines that create a balanced harmonious smile. The various attributes of a smile can be favorably altered for a complete change in the smile. Smile designing deals with the remodeling of the teeth and supporting structures so as to give a complete new look to the patient.
Solutions and Restorations For
- Broken or fractured Teeth
- Spaces between teeth
- Worn out Teeth ( notches at gum line)
- Irregularly shaped teeth
- Irregular smile and teeth
- Display of too much gum tissue
- Display of too much root surface
- Display of too much teeth structure
- A few missing teeth
- Bleaching / Teeth Whitening
- Sensitive too sweets
- Sensitive to cold foods
- Sensitive to heat foods
- Hole in the teeth
- Tooth restoration fallen off
- Bad Taste / Blood while sucking
- Bad smell from mouth
- Designing the smile